Amigo Miguel wrote: Is it easy to tell what sex they are?
Yep it's super easy. Basically, on the males you're looking for two harder legs on the underside of their abdomen. For females, there's just a tiny hole. Check out these pictures: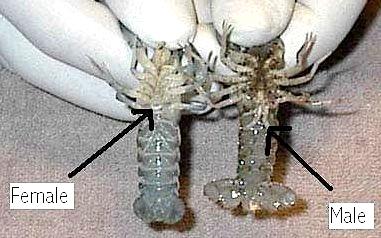 Will they slap me for looking under their shells? What do I do to make sure I find out the info without hurting them?
They won't slap you. They really can't reach you if you just grab them on the sides. Their shell should be hard enough so that you won't need to worry about hurting them. Of course don't squeeze them, but just pick them up on the sides. Watch this video to see how this person is holding it:
http://youtu.be/cs3B2XyifE0